B
arcelona is still in luck, and coffee lovers, more so. Speciality coffee establishments are continuing to take root in the city and one of the latest is Marks coffee, with premises at number 151 Carrer d'Ausiàs March, on the corner of Carrer de la Marina. And as chance would have it, the 3 owners share names and have opened their first shop in a street that also bears their name. Marc Aguyé, whom I met when he worked at Nømad, explains: "The truth is that it really is a coincidence, the three of us have the same name: me, Marc, and the others, two Italians called Marco, and we've all ended up in Carrer Ausiàs March. Incredible. We didn't plan it. We did some market research and we saw that the area did not have any speciality coffee shops. So we headed for the neighbourhood of Fort Pienc."
Marc's closeness has always appealed to me, his kindness and above all his irresistible energy. He is one of those who are guilty of getting me hooked on speciality coffees, and not just thanks to the quality of his product, but also because of the way they treat you right from the start. But where does all this pluckiness come from, in this MBA and Advertising & Public Relations graduate?
"I love working with the public. That's one of the reasons why I decided not to dedicate my career to one of the two degrees I did. The other reason was the economic crisis, which led me to go and work in Australia. There I fell in love with speciality coffees, where they have a long tradition. When I returned to Barcelona, my friend Jordi Mestre, the owner of Nømad, had a vacancy and he suggested I work there, and I didn't think twice. I wasn't ready to spend all day at a computer. I was looking for something more fun and creative, and I found it."
Now, after working for 3 years at one of the most prestigious coffee shops in Barcelona, he has decided to open his own business with his two namesake partners.
Speciality coffees have an essential requirement: the Arabica variety scores from 1 to 100 points, and to be a speciality coffee, that has to be at least 85, and these establishments always score beyond that threshold. "Speciality coffee is a different product from commercial coffee, we often find ourselves in the same bag but we have little in common, they are a different variety of plant. Commercial coffee usually comes from a variety called Robusta, with less flavour. It has to be roasted much more because otherwise it'll have a woody tang, it must burn much more to make it bitter. The Robusta variety grows in many more places, much wilder. In contrast, Arabica, which is the variety we work with, only grows around the equator."
View this post on Instagram
The smell, the taste, the tones that these coffees take are incredible. Try it, it's simple. One morning you make your regular coffee, and in the afternoon, have a speciality: beyond compare. You will surely see at a glance, if not with the aroma, you will realize you are before a unique, special product. "In the end, it's like making a paella for 6 or 100 people: for 6 it will all be under control, for 100 it is impossible to have as much control." But Marc goes further: "in the end, it also builds a closer link with customers, and with coffee producers. You know the people who plant it, who grow it, sometimes it's the growers themselves who visit us, but mostly it's us who do the travelling. Now I have a friend who is exploring the area of Mexico to find new coffee growers." Behind all this reasoning, also in play is the pocket of the consumer, who is used to paying €1'20 for a coffee, and not €2 for a speciality espresso. "Arabica costs 10 times more than commercial coffee. But what ends up being costly is the commercial one, as it does not give you anything healthy, you can get heartburn and a long list of other downsides, you get a caffeine shot, and that's it. I would ask people to get over their prejudices, whether it's more hipster or less hipster. Price sometimes sets barriers that distance you from a product that you will very probably enjoy; and if you like coffee, you'll love ours."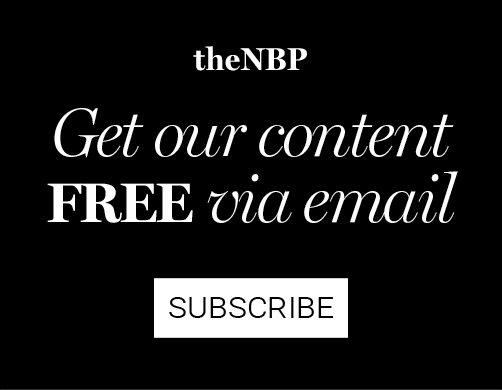 What's more, you're sure to find your favourite: Espressos, Flat White, Batch Brew, Cold Brew, Iced Milk, Nitro… these are just some of the many types of coffee that the Marks serve and which we will soon go into more thorough detail because they all have their peculiarities.
But Marks will be much more than coffee. "We want to accompany our coffees with sweets, savouries, muesli, but always very carefully tended. We will be working with Miquel Coulibaly,  a master chocolatier who makes patisserie that will take your breath away. We will also have sandwiches, Garage beer, but we will go into food bit by bit, as do we want to run before we can walk."
Nømad's campus graduates are beginning to take flight of their own accord and this is great news for lovers of the beverage, as we will have more places where we can taste good speciality coffee and share some time with lovers of the drink. Marc has a clear idea of the path to take: "We would like to be able to maintain Nømad's standards because that's what we learned." Going by their character, I am in no doubt they will succeed.